&copy 2010 CollaborativeLawyers, Inc.
http://www.collaborativelawyersflorida.com/Directory/
ALPHABETICAL LISTING
Collaborative Lawyers and Cooperative Lawyers
of East Central Florida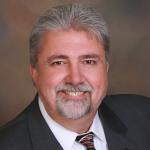 Freyberg, Daniel, Esq.
email
216 Parnell Street, Merritt Island, FL 32953 - Telephone: 321-459-2994 - Fax: 321-459-9790
Divorce - Paternity - Dependency (DCF cases involving alleged child abuse or child neglect) - Modification and enforcement of divorce decrees - Relocation of children - Stepparent adoptions - Prenuptial and postnuptial agreements - Name changes - Collaborative family law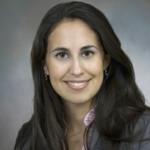 Severance, Ashley, Esq.
email
1704 Airport Boulevard, Suite B, Melbourne, FL 32901 - Telephone: 321-768-1107 - Fax: 321-768-1558
Mediation Services - Collaborative Practice - Litigation - Divorce, Dissolution of Marriage - Child Custody - Child Support - Visitation Rights - Spousal Support, Alimony - Property Distribution - Modifications - Enforcement - Contempt - Paternity - Prenuptial Agreements


&copy 2009 Collaborative Lawyers, Inc. Collaborative Lawyers, Inc. is a state-wide educational and professional development association and business directory of independent Florida licensed attorneys at law and law firms who practice in the areas of collaborative divorce and collaborative family law. Not a law firm or attorney referral organization. Listing on this website does not constitute an endorsement of any individual, firm, product or service.
COLLABORATIVE LAWYERS OF EAST CENTRAL FLORIDA
s a listing of lawyers who work primarily work with other collaborative lawyers in East Central Florida but who may occasionally practice in other Florida cities as well: Volusia County, Florida (7th Judicial Circuit): Daytona Beach | DeLand | Deltona | Edgewater | Holly Hill | New Smyrna Beach | Ormond Beach | Ponce Inlet | Port Orange; Brevard County, Florida (18th Judicial Circuit): Cape Canaveral | Cocoa | Cocoa Beach | Indialantic | Melbourne | Melbourne Beach | Palm Bay | Rockledge | Satellite Beach | Titusville | West Melbourne; Indian River County, Florida (19th Judicial Circuit): Vero Beach | Sebastian; St. Lucie, Florida (19th Judicial Circuit): Fort Pierce | Port St. Lucie; Okeechobee County, Florida (19th Judicial Circuit): Okeechobee.